Vietnam – My Introduction to South East Asia
By this time, I had already been to four continents: North America, South America, Europe and Africa but I had yet to step foot on one of the most intriguing: Asia.
Vietnam was the first country I visited on the vast Asian continent. Maybe that explains why I have a soft spot for this nation that was part of the former empire of Indochina. Maybe it's just because Vietnam has that effect on those who venture on its land. Maybe it's because that's where I had my first meal sitting in tiny plastic chairs. For whatever reasons, this linear country with a turbulent past has a sneaky way of getting under your skin – whether you like it or not.
We backpacked for three weeks starting in the breath-taking region of Sa Pa in the North and making our way to the bustling city of Ho Chi Minh in the South. We mostly traveled by bus many of which were overnight (a good way to save money on accommodation). Some were clean and comfortable but most were dirty with a few freeloading passengers better known as cockroaches.
A word of wisdom: when purchasing bus tickets in Vietnam make sure to have an actual seat or sleeper bed. On the first bus we took with the company Vietbus from Hanoi to Sa Pa, we were promised numbered seats but ended up on the floor (where many Vietnamese were already sleeping). We argued tenaciously with the driver and stalled the bus until we were given proper seating. Fortunately, this bad experience only happened once throughout our travels; on subsequent bus journeys the seats we were assigned were duly respected.
This is the face of a girl who didn't get much any sleep on her first experience on a Vietnamese sleeper bus. The other picture is the instigator of my lack of sleep – Vietbus (don't let those cutesy curtains fool you this bus was horrible!).
That brings me to my next topic: scamming. Unfortunately, it's prevalent in Vietnam so most visitors will either be downright scammed or at the very least, attempted to be scammed. It can be as frustrating as our situation with the bus tickets or as basic as buying a bottle of water. Some vendors (young and old) tried to scam us by charging double the price for a bottle of water which we always refused to pay.
Some might argue that it's only a couple of cents to us (travelers) but to them (locals) it's worth much more but dishonesty on their part is not the way to go. I do understand that as travelers we're much more privileged than most locals in many countries but that's no reason to encourage this behavior scamming no matter how insignificant it might seem. On the other hand, we're more than happy to pay more than expected (or agreed upon) if the person is enjoyable and friendly.
Now that you've been made aware of this unpleasant aspect of traveling in Vietnam, let me assure you that most Vietnamese (especially those who don't deal with tourists) are friendly and eager to help. And, honestly, the scenery and landscape along the way are enough to make you forget the scammers – until the next one comes along!
What do I regret most about my trip to Vietnam? Well – not removing the date from my camera – ugh – I know so amateur of me!! To this day, I look at my photos and cringe as you are as well, I'm sure.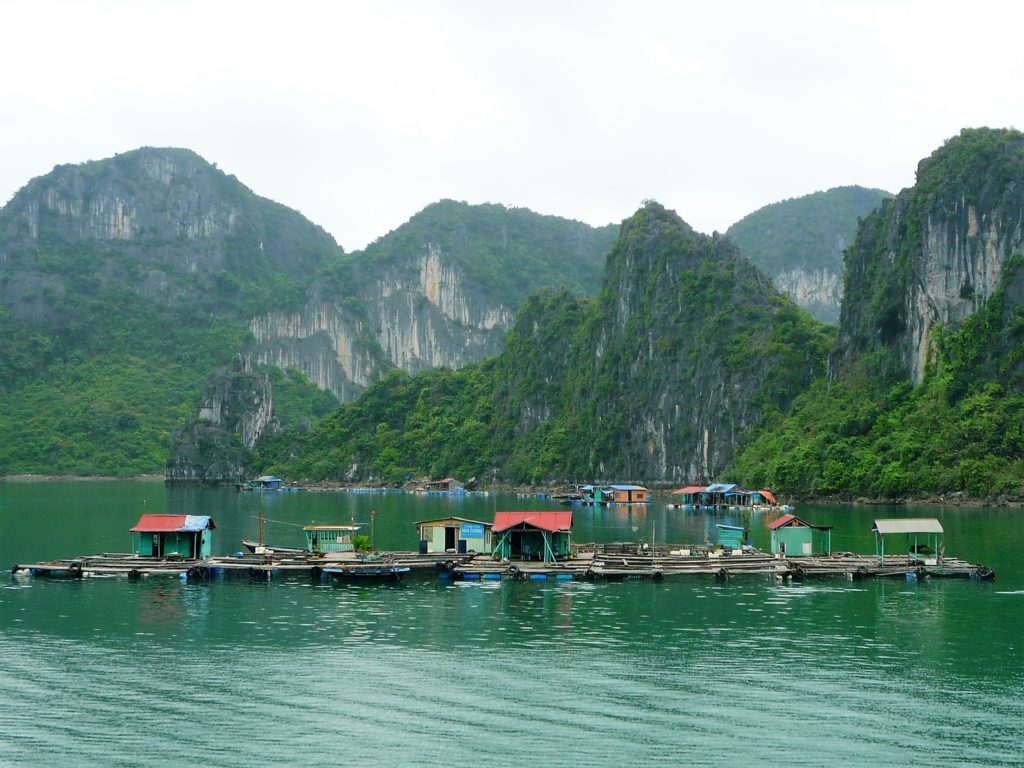 Vietnam Travel Tales
Enjoyed this article? Please pin it! 
Have you been to Vietnam? Opinions and thoughts are welcomed in the comments below!